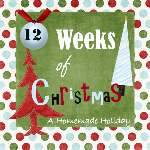 Oh, the Christmas Shopping.
FRIDAY!
(Know what that is?)
Black Friday. OH, yes.
Grab me a babysitter for the kids. Preferably overnight.
(Hint, hint, Mom)
Wake up at 5am. Yes, 5AM.
Grab a shopping buddy. Get Starbucks. Venti. Triple Shot. Don't even try to pretend you could get away with a tall, skinny, sugar-free vanilla latte. You can't. Go big or go home.
Drive to the nearest store that has stuff with your name on it. (What? They don't write your name on your stuff you want? I'm sorry, I thought they did that for everyone.)
Be thankful, once again, as you are unloading yourself from the car that you did NOT, repeat: NOT! go shopping with the hubster or the kiddos. Hubs is a horrible shopping partner and I want to ENJOY spending fifteen minutes deciding on something WITHOUT an irritated-ants-in-his-pants-kicking-me-out-the-door-man standing next to me.
Just sayin'.
Or, or....and you mom's know that this has happened....a kid who decides he needs to use the restroom at the BACK of the store while you just entered the check out line at the FRONT of the store and when you get back there to that horrible rear-of-store bathroom, the sign says:
NO MERCHANDISE BEYOND THIS POINT
Obviously, the creators of this sign have never gone shopping with four kids. Not even one kid. Ever. They would seriously know better.
So, after putting all your merchandise on a shelf and shoving a rug in front of it to block it from potential thieves who would see the great items you found, take them off the shelf and hide them from you in their basket and then make a fast getaway before your kid even has a chance to unzip his pants, you realize that the baby has poo. The real
stinkin'
kind. And he's crying. And you can't find his pacifier. You moms know what I mean. You throw your hands up in the air, yell at the heavens and ask rhetorically, "Can anything else go wrong?"
Yes, silly Mommy who took all four kids shopping. Yes, something else can go wrong. You spill your Starbucks trying to put your purse on top the stroller. It then trickles down onto the infant with the poo sending him into an even bigger fit
(where is that paci???)
, all while your daughter decides she going to try to climb out of the stroller in protest and ends up bonking her head on the cement floor at Joann's. (Oh, did I mention I was at Joann's?)
At this point, you are done and without thinking, end up telling your kid to risk embarrassment and a lifetime of therapy and scream out in frustration, "JUST PEE YOUR PANTS!"
What? You've never did that? Um...yeah...me, either.
*blush*
Go shopping with someone else who really likes shopping, too.
Trust me.
Moving on...
Get all your Christmas shopping done. Yup, all of it. It's a wonderful day...
Get another Starbucks on your way home, smooch the cheeks of the person who shopped with you all day, like you're Zsa Zsa Gabor and then step into your home laden with toys and crumbs. Threaten the kids within an inch of their life if they even step a foot near the bags and banish them all to Daddy...wherever he may be.
Sigh, turn off the lights and watch the crumbs disappear into shadow, light a candle, sip your coffee and cozy up on the floor with all your loot and wrapping paper. And then get to work wrapping them so that your Christmas tree no longer looks naked.
What? Your tree isn't up yet???